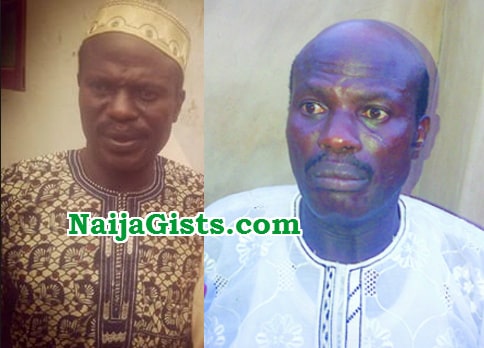 Nollywood Yoruba Actor Abija Tajudeen Oyewole Turns Meat Seller
Veteran Nollywood actor Tajudeen Oyewole aka Abija who used to be famous for his herbalist roles in movies in the early 90s is now a meat seller.
The actor revealed this and other current events in his life to Saturday Beats.
"People often ask if I am an herbalist in real life because of my routine roles in movies, even though I have a background in Ifa divination, I am not an herbalist. People in my neighbourhood would call me Abija; they used to be scared of me in real life but I always told them I was not a diabolical and that it was just acting. My roles as Abija were my best performances; interestingly, I can handle any role in the movie industry.

"When I don't dress in my attire as Abija, some people don't recognise me. It still pains me that I didn't further my education; at this age even though I want to go back to school, it is too late because I have to cater for my wife and children. It was quite difficult for my parents to accept my choice of career; they felt it was only stubborn people that used to act in movies. They were only convinced when I started becoming famous.

"I am happy about the positive developments in the movie industry; things have really improved compared to when I started. The youngsters in the entertainment industry have really helped in making the industry bright," he said.
What I Do Aside Acting.
Presently, aside from acting, I travel to the North to get meat to sell to people that have made requests for it.
My Wish For 2019
"My wish this year is that I complete my building project. I have lost some things in the past, and I pray that God will recover them for me. For example, there was a time I was involved in an accident some years back, some people thought I was dead because of how damaged the car was".