Nollywood
The Delivery Boy Nigerian Movie Makes Cinema Debut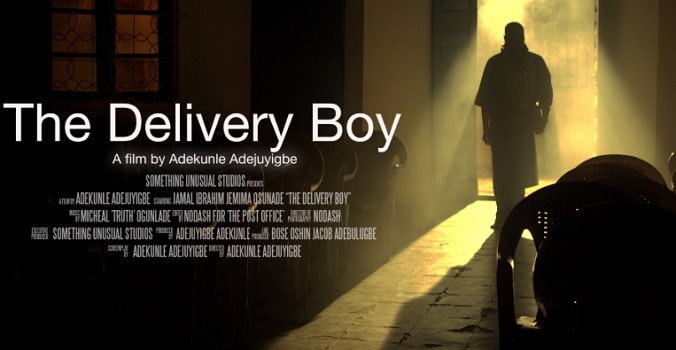 The Delivery Boy Nigerian Movie To Start Showing In Cinemas From May 24
Come Friday the 24th of April 2019, 'The Delivery Boy'will start showing in cinemas near you.
Written and directed by Adekunle Adejuyigbe, 'The Delivery Boy' which takes place in one night is a story of a runaway terrorist. He runs away with a bomb vest a night before a mission and meets a young prostitute who is trying to raise money to save her hospitalised brother. One thing leads to the other and both the terrorist and the lawyer rely on each other to survive the night. The trailer features intelligent conversations delivered in Hausa.

The movie introduces new actor, Jammal Ibrahim, who gives a sterling performance. It also stars actors like Jemima Osunde, Charles Etubiebi, Jude Chukwuka and Kehinde Fasuyi.

Adejuyigbe who is also known as Nodash in the industry is known for movies like 'The Bridge', 'The Tribunal' and 'Isoken.'

Following the screening of the movie last year at some film festivals in and outside Nigeria, some film critics have agreed the is exceptional.

Some comments by film critics on the movie include "Nigeria's first believable anti-hero", "He will scare you but you will love him", "Delicately written, masterfully directed" are some of the things film critics that saw the delivery boy at the film festivals last year have said.
Watch the official trailer below