Breaking News
Tin Can Island Port, Apapa Lagos Explosion Was Caused By Ship Fire – NEMA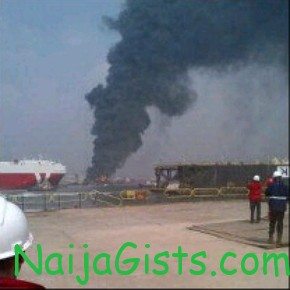 Jan 9, 2013 – Tin Can Island Port, Apapa Lagos Explosion Was Caused By Ship Fire – NEMA

NEMA officials have revealed the cause of a terrible explosion that erupted at the popular MRS depot in Tin Can Island port in Apapa Lagos this morning. naijagists.com
According to the National Emergency Management Agency, the explosion that caused a city-wide vibration at Wharf Apapa & Wilmer in Olodi Apapa was caused by a ship that exploded at Tin Can Island.
When the explosion occurred, area residents and witnesses were terrified.
As at the time of this report, no casualties were reported.
Stay in touch for update on this developing news