Breaking News
What Caused Kobe Bryant Helicopter Crash? Watch Footage Of Crash Scene
What Caused Kobe Bryant Helicopter Crash? Watch Footage Of Crash Scene
The retired NBA champion died on Sunday the 26th of January 2020 in a chopper crash that happened in Los Angeles.
Kobe Bryant, his 13 year old daughter and 7 others died in the tragic crash reportedly caused by unclear and foggy flying condition.
According to an eyewitness, the chopper struggled for a while in low altitude before crashing into a hill.
The source added that fire broke out of the chopper engine before it went down.
The official cause of Kobe Bryant Chopper crash is still under investigation.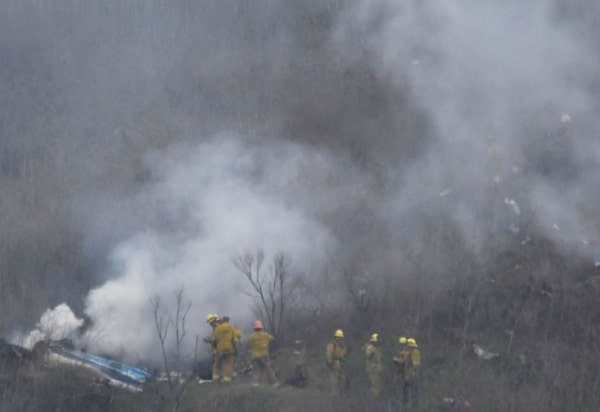 Another source said the chopper appeared to be overloaded at the time of the crash but it has not been officially confirmed as the cause of the crash.
Here is a footage of Kobe Bryant Chopper Crash Scene.