Entertainment News
Nigerians In Hollywood: Top 10 Igbo & Yoruba Actors & Actresses In Hollywood Movie Industry
Top 10 Nigerian American, British Actors & Actresses Making Waves In Hollywood Movie Industry
As someone once pointed out: "there is at least one Nigerian in every single country of the world". The Nigerian movie scene has grown significantly over the years, with the star actors and actresses enjoying continental (and global) prominence. However, some Nigerians have taken a step further and are now making waves in the American movie arena – Hollywood.
In this report, we are going to be outlining top Hollywood actors and actresses, who are Nigerians.
The Hollywood is, without doubt, the largest and most prominent movie industry in the whole world. In fact, the margin of difference between Hollywood and others is too wide to measure. Many Black Americans and Brits (with African roots) have made there marks and are still contributing immensely to the sustenance of Hollywood's global premier status. Stay close as we bring you the top Nigerian actors in Hollywood.
1) Chiwetel Ejiofor
Speak of a long and illustrious career? Here you are! Chiwetel is undoubtedly the torch bearer of Nigerian actors in the Hollywood. He was born on July 10, 1977 in London  to his doctors parents. His parents are Nigerian migrants from Enugu state.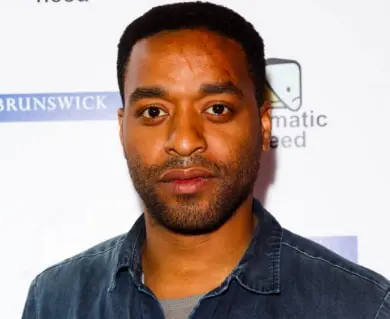 He has always been passionate about pursuing a career in acting. When he was 19, he enrolled into the prestigious National Youth Theatre in London, which eventually set him up for a long and illustrious career. First he secured a scholarship into the theatre academy and got his first movie role shortly after.
His first movie role came in 1997 in a movie titled Amistad. He has since gone on to star in numerous Hollywood movies like Doctor Strange, 12 Years a slave, Martian, Salt and many more. He has been nominated for several top awards and has won a good number of those awards.
Chiwetel Ejiofor, a Nigerian from Enugu state, currently has one of the highest honours in the UK; COBE. He was conferred with the COBE honour in 2015.
2) Agbaje Adewale Akinnuoye
This 'giant' was born in London to Nigerian parents of Yoruba descent. He was born 51 years ago (August 22, 1967). Although he was born of Nigerian blood, he grew up in an adopted home, in the midst of white – English family.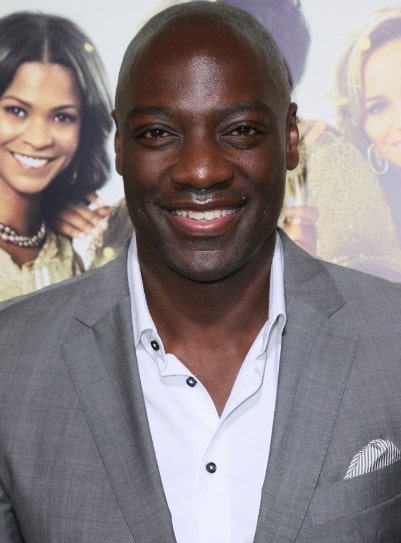 Agbaje is a well learned individual. He holds a Bachelor and Master's degree in Law. However, his love for showbiz trumps his passion for law. In fact, he was once a model.
This 'giant' actor is known for his roles in epic or action movies. Some of his top Hollywood appearances include Pompei (where he starred alongside Kit Harrington), Suicide Squad (alongside Will Smith), Game of Thrones, Lost, The Mummy Returns and many more.
3) Hakeem Kae-Kazeem
He's probably one of the most active Africans in recent top Hollywood movies. Remember Colonel Dubaku in the popular series 24 (Season 7)? That is Kae-Kazeem! He was born on October 1, 1962 in Lagos, to Nigerian parents. He later moved to the United Kingdom with his parents at a tender age.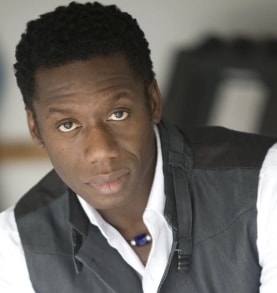 He has featured as one of the main supporting actors in many top Hollywood movies like Black Sails, 24 (Season 7), Wolverine, Pirates of the Caribbean, Hotel Rwanda and many more. He recently announced his plans to feature in Nollywood movies.
Due to his exploits in Hollywood, Kae-Kazeem was recently endorsed by Nigerian telecom giant, 9mobile, as a brand ambassador.
4) John Boyega
Although this kid is quite new to the game, he is probably one of the most prominent young stars in the Hollywood today. Boyega, who is a British actor, was born in London on March 17, 1992 to English parents of Nigerian descent. His mom and dad hails from Oyo and Ogun states respectively.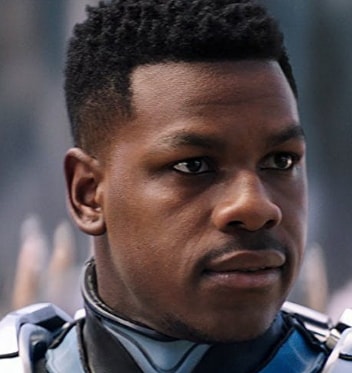 The 26-year old British-Nigerian actor began his active Hollywood career 7 years ago, when he starred in the Scientific-fiction comedy movie, Attack the Block. Sci-fi seems to be Boyega's preferred genre, as his breakthrough movie series, Star Wars, is also a Sci-fi movie. He was one of the major characters (Finn) in the Star Wars: The Force awakens.
Since 2011 to date, Boyega has starred in a host of movies like Half of a Yellow Sun, Attack the Block, Imperial Dreams, Deltroit and so on. His role in Star Wars: The Force Awakens, where he adopted the name of a character known as Finn, is his most prominent so far.
5) Nonso Anozie
Remember the big guard of Daenerys in Game of Thrones? That is Nonso! He was born in the United Kingdom to Nigerian parents. He is 39 years old and he started acting in 2004. His first shot in Hollywood was his appearance in King Lear (a Shakespeare-themed movie).
Nonso Anozie has gone on to star in numerous Hollywood movies to date. His most prominent features include Game of Thrones, Othello, Conan The Barbarian, RocknRolla and many more.
6) David Oyetokunbo Oyewolo
David was born in the United Kingdom to Nigerian parents of Yoruba descent. He spent approximately 6 years in Lagos, along with his parents. While in Lagos, he was able to acquire his secondary education in a Military high school.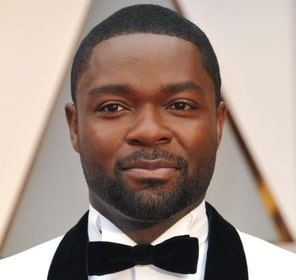 Oyetokunbo is not only an actor but also a producer. He has starred in many movies like Selma (where he adopted the role of the much heralded Martin Luthar King Jr), Maisie Raines, Tomorrow LA Scala, Planet of Apes and many more.
7) Uzoamaka Aduba
Aduba was one of the top actresses in the popular movie series, Orange is the New Black. She adopted the role of Suzanne Warren (Crazy Eyes) in the movie. Uzo Aduba was born to Igbo parents from Nigeria in Boston in 1981.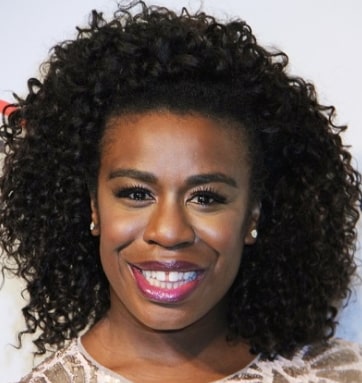 Aduba has been recognized for her exceptional interpretation of her roles in the Hollywood. She has two Emmy awards under her belt.
8) Carmen Elizabeth Ejogo
Carmen is biracial; born of a Scottish mother and a Nigerian dad of Igbo ancestry. She was born in the UK on October 22, 1973. Apart from being an excellent actress, she is also a good singer.
She is majorly known for her sterling role in Fantastic Beasts and Where to Find Them. Elizabeth Ejogo has a good number of Hollywood movie features under her belt. Notable among these are Alien: Covenant, The Purge: Anarchy, Alex Cross and many more.
9) Rotimi Akinosho
Rotimi is one of top 10 Nigerian Actors in Hollywood. He was born in 1988 in New Jersey, United States to Nigerian parents of Yoruba descent (father) and Igbo ancestry (mother).
Rotimi one of the main characters in the popular movie series, Power, where he starred alongside 50 Cent and Ghost. He adopted the gangster/drug-runner character, Dre (Andre Coleman) in the movie. He also made a major appearance in the movie, Boss; where he adopted the character, Darius.
10) Tomiwa Edun
Edun Adetomiwa is a British actor of Nigerian descent. He grew up in Lagos but later moved to the UK, alongside his parents, at a teen age of 11.
Tomiwa is best known as a Knight of Camelot, Sir Elyon in Merlin. He has starred in numerous movies such as The Hour, Law and Order, Merlin and many more.