Columns
Topic Of The Day: Why Do Rich Nigerians Marry Only Themselves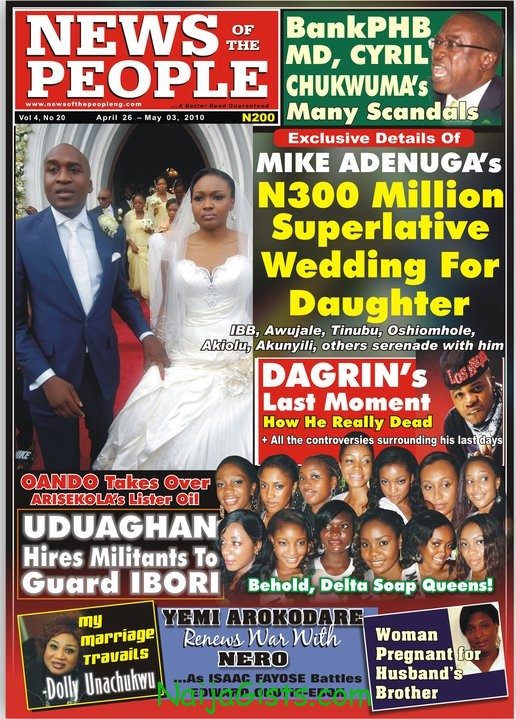 Dec 15, 2011 – Topic Of The Day: Why Do Rich Nigerians Marry Only Themselves
This is a very interesting discussion please let's discuss.
It has become a norm in the Nigerian society for Rich families to exchange children in marital vows.
While few of them, like the case of Olumide Akande and Dakore differs.
The most popular occurrence is that rich people only marry themselves? The Onirus marry the Tinubus. The Odogwus marry the Subomi-Baloguns. The Adenugas marry the Dangotes. The Okoyas marry the Sarakis. The Ojoras marry the Folawiyos. The  Kukus marry the Fowlers. Etc etc…
Everytime you see a society wedding, it's one rich man's son marrying another rich man's daughter.
British Prince William married a commoner Kate.
Let's discuss please share your opinion on this interesting topic.