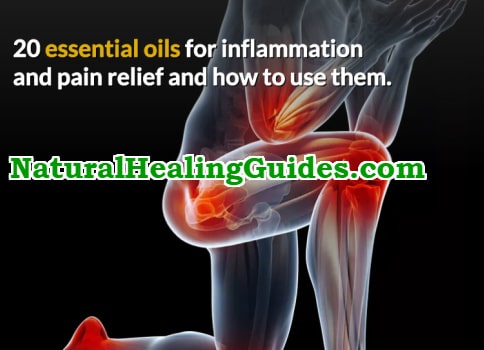 Pain is a common occurrence in human living. Many people are plagued by one form of pain or another, and they seek various methods to bring lasting relief to their situation. Most times when you feel pain, there is an associated inflammation responsible for the pain. Consequently, most treatments for pain are made to attack the underlying swelling.

That said, top on the list of pain-relieving and inflammation remedies are over-the-counter medications like ibuprofen and diclofenac. Exercise, meditation, and acupuncture are other methods of treating pain problems.

However, while conventional treatment options for swelling and pain are effective, they sometimes come with unwanted side effects. As a result, many people are looking at alternative remedies that are as effective, but do not come with the side effects.

In the video below, we take a look at 20 essential oils that you can use for treating inflammation and pain.
Subscribe to our YouTube Channel for more natural  healing guides.
Don't forget to visit our website at NaturalHealingGuides.com.
[Sponsored]