Crime News
Nigerian Police Inspector Who Collected N120K Bribe To Free Detained Suspect In Imo State Arrested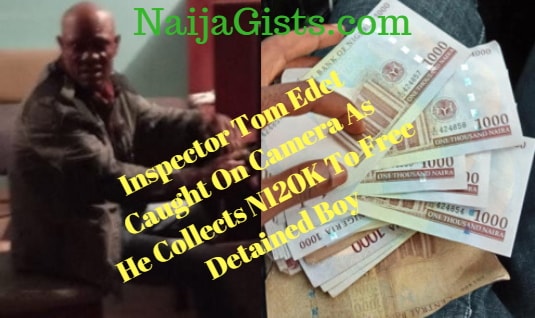 Video: Imo State Nigeria Police Inspector Tom Edet Who Collected N120,000 Bribe To Free Detained Suspect Arrested In Nekede Imo State
A corrupt Police inspector who allegedly refused to release an innocent young man who was arrested as he arrived Imo from Delta state has been humiliated.
The police inspector identified as Tom Edet of Ihiagwa Division in Nekede and 2 of his colleagues, who are currently on the run allegedly demanded N400,000 from the suspect who was placed behind bars for days without any reasonable offence.
His family in a frantic effort to rescue him contacted Behind Bars Defenders who placed inspector Tom Edet and Seargeant Charity and Bassey under surveillance.
They offered them N120,000 to close the case and they fell for it.
The corrupt inspector was immediately arrested while the two other officers fled from the police station.
Watch the videos of his arrest below