Entertainment News
Shameful Video Of Tiwa Savage Dancing Seductively At Night Club Goes Viral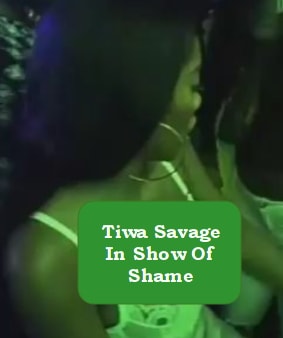 Meet Tiwa Savage, a decent singer who many see as a role model as she let down her guard at a night club.
The single mother of one was caught flashing her boobs and backside as she rocked a man seductively at an undisclosed night club.
The Lova Lova crooner has threw caution to the wind.
https://www.youtube.com/watch?v=mVJJCciF7hY
We hope her underage fans will not see this because the singer has just opened the flood gate of indecency.
Not sure what to make of this.
Is Tiwa doing this for money or is this her way of getting back to her ex husband Tee Billz who was recently caught at a strip club?.