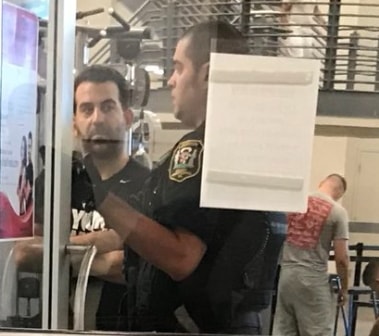 A man who thought it was appropriate to call police after a foul in a basketball game has made a fool of himself.
According to the New York Post, emergency responders in Virginia showed up at an LA Fitness gym in Sterling Virginia after a player tripped and fell from an aggressive screen and then called 911.
Here is how a witness shared the report on Twitterearlier today:
"Today for the first time in my lie … I experienced someone call the police because they got fouled hard in basketball," a witness tweeted.

"Everyone at the gym and dude in the black with hands folded falls from a hard pick. He gets up tells everyone he's going to call the police and walks out leaving everyone in the gym confused."
The witness believed the man was joking at first.
"I thought he was being extra," he said.
However, the man was very serious and and went on his way to the front desk, where police were called.
"When the cops came, they were like, 'Why are you wasting our time?".
Quite strange!!.