Entertainment News
White Women Believe Nigerian Men Know How To Take Care Of Women – UK Based Gee4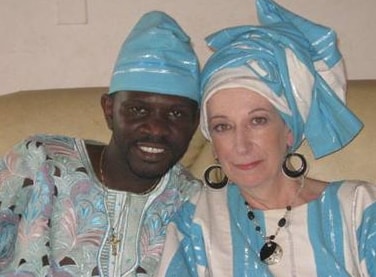 White Women Believe Nigerian Men Know How To Take Care Of Women, Especially Yoruba Men – UK-Based Gee4
UK-based Nigerian singer, Gbenga Eniola Egbeyemi, a.k.a. Gee 4, had drawn his conclusion on why white women are fond of Nigerian men.
Speaking with Saturday Telegraph, the singer gave reasons most white women like to hang out with Nigerians.
His words:
"In the UK, people don't disrespect Nigerians or think we are all fraudsters. A lot of white women hang out with me because I am a Nigerian.

They believe Nigerians know how to take care of women, especially Yoruba men. They also know that we are talented, hardworking and go-getters." Gee 4, who has been singing since 2009, said growing up was tough for him as he didn't get to spend time with his parents.

"I lost my mother when I was very young, precisely six-year-old, and I didn't grow up knowing my father. I was raised by my grandma as my mother died after a brief illness. But I am cool with my father now; he loves my music and he is proud of me. "I started singing professionally in 2009, but I dropped my first official single in 2013. However, I have been singing since I was a kid; I started in the church choir," he said.