Crime News
Video: Woman Caught Collecting Used Diapers & Sanitary Pads For Ritualists In Enugu Confesses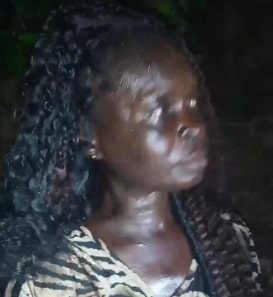 Video: Alleged Mad Woman Caught Picking Used Diapers & Women Sanitary Pads For Ritualists In Enugu Confesses
Attention all women, be careful how you dispose off your used sanitary pads and your babies used diapers as ritualists are reportedly collecting these personal items for their evil deeds.
According to Enugu based business owner and founder of Henry Test Chidon Oil and Gas Limited, the woman pictured above was caught by vigilant residents of Enugu on Sunday night as she was picking up used baby diapers and women sanitary pads.
The suspect who disguised as a mentally challenged woman reportedly begged not to be killed as she confessed in front of a group of young men who questioned her motives for picking up the dirty  items.
Watch the trending video clip of her arrest and confession below.