Hot Gists
Wife Threatens Suicide In Court After Finding Out Husband Had 2 Wives & 6 Children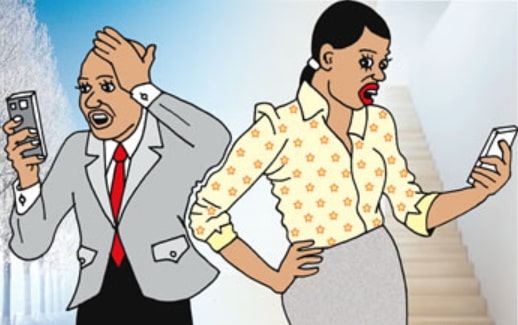 Heartbroken Wife Threatens Suicide In Court After Finding Out Her Husband Had 2 Wives & 6 Children
A mother of one, Mautin Idowu, on Wednesday asked a Badagry Customary Court in Lagos State to dissolve her five-year-old marriage to her husband, Michael, to prevent her from committing suicide.
The 28-year-old petitioner threatened to jump into a river in the coastal city if the court declined to grant her request due to the alleged wayward behaviour of her husband.
Mautin, a teacher in a public school, said that she was tired of her husband's disrespect for her family, his intolerable behaviour and lack of love.
Her words:
"I was in 300-level at the Lagos State University Distance Learning Programme when I met Michael Idowu in 2012.

"He was a teacher and I was teaching with my National Certificate in Education (NCE) then; he proposed to me but I rejected because he was older than me.

"Michael told me that his wife divorced him with two sons and out of pity, I fell in love with him.

"Few months after, he took me to meet his family. When I got pregnant in 2013, we got married and he paid my dowry.

"But when I was seven months pregnant, I discovered that my husband had two wives and six children which he hid from me during our courtship.

"He lied to me, my world broke down but I survived the trauma.

" Michael kept me in a two-room apartment in a bushy area, but I still managed to have my baby, ".
She told the court that her husband abandoned her and her baby and disrespected her parents by shouting at his mother-in-law and hanging up the phone on her father.
The respondent was, however, not in court.
The court's President, Mr Sakirudeen Adekola, adjourned the case till Oct. 18 to give room for an amicable settlement between the couple.