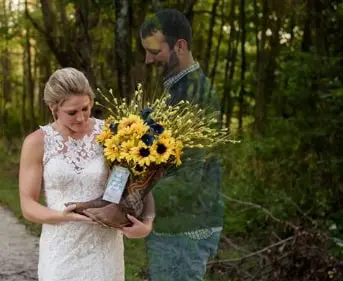 Photos: Woman Who Lost Fiance In Car Accident Wears Wedding Dress To His Graveyard For Photoshoot
Emotion High As Bride Wears Wedding Dress To Late Fiance Graveyard On Their Scheduled Wedding Day
A woman is  yet to get over the untimely death of her fiance.
Pictured here is Jessica Padgett at her late fiance, Kendall James Murphy's graveyard in Indiana on the 29th of September 2018.
Jessica's world came crashing when her firefighter fiance died in a tragic crash in November 2017 even after they had picked a wedding day.
On their wedding day, Jessica wore her wedding dress and headed for the graveyard where she had several photos in honour of her late fiance.
She even went further to hire Loving Life Photography to Photoshop his image beside her.
Their best-man and maid of honour were also in attendance to give speeches at the wedding ceremony.
On the night Murphy died, he and another firefighter Colby Blake responded to a crash site in Indiana sadly, Blake crashed the vehicle into 3 other cars due to the effect of alcohol.
Murphy died instantly while Blake sustained minor injuries.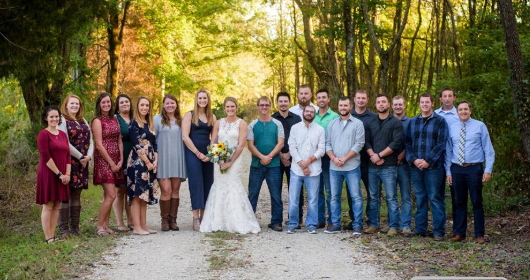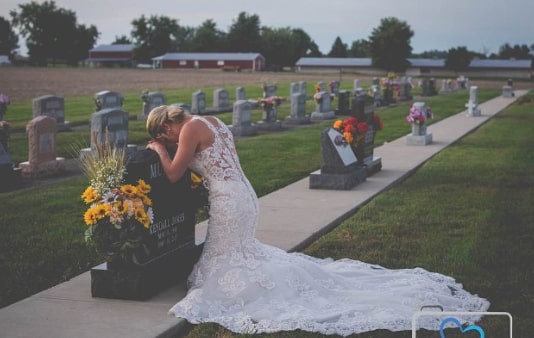 What a sobering sight!.