Crime News
Photos: Housewife Kills Husband On Lagos Island For Partying With Another Woman
A woman has been arrested for allegedly killing her husband on Lagos Island.
The suspect, 23-year-old Ayeni Damilola who accused her husband, Olumide of infidelity allegedly stabbed him to death shortly after he arrived home from a party on Friday the 3rd of August 2018.
According to sources, the 36-year-old Pharmacist assistant was murdered after his wife told him she heard the voice of a woman the last time he called her on phone.
The father of the deceased who reported the matter to the police described his son as a perfect gentle and demanded for justice.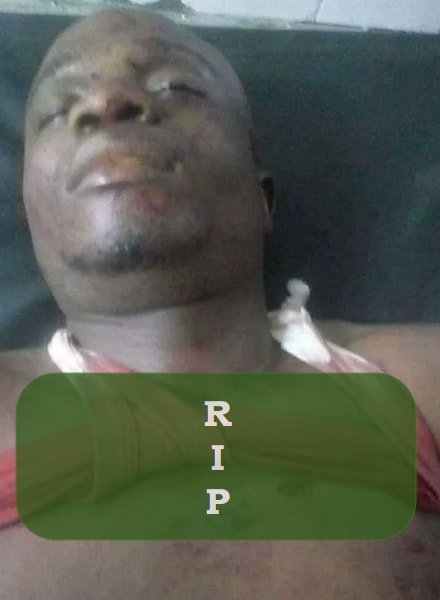 Here is what Sunday Ayeni said about the untimely death of his son:
"My son and I work at the Lagos Island General Hospital. While I work as a security guard, he worked in the pharmacy department. They got married at the Ikoyi registry.

"They had issues many times and my son reported her to me. I told them to go their separate ways, but people said I should not come between them.

"On Friday, after my son and I closed from work in the evening, he went for a party. Around that time, he called his wife on the telephone and they spoke.

"When he returned home that night, his wife waited for him at the door and stopped him from entering. She said she heard the voice of a woman in the background when they spoke on the telephone and accused him of infidelity. That was how she stabbed him in the chest and killed him. There was no struggle between them. Their two children were taken away by the wife's mother. She has a three-month-old baby."
The couple's two children are currently in the custody of the suspect's mother.