Baba Suwe
Yemi My Lover & Baba Suwe In Messy Fight Over Money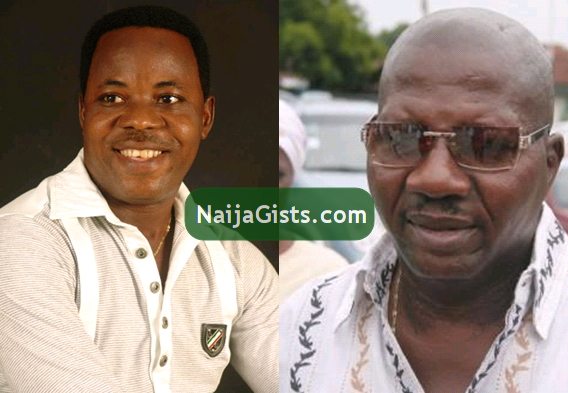 Oct 16, 2012 – Yemi My Lover In Messy Fight With Baba Suwe Over Money

Popular Nigerian actors Babatunde Omidina aka Baba Suwe, Yemi Ayebo popularly called Yemi My Lover and another sidekick, Yomi King aka Opebe are currently in a very messy fight. naijagists.com
According to a report in Society now soft-sell magazine, their fight has a deep root in Governor Mimiko re-election campaign fee the actors reportedly received from the public.
The two actors with a sidekick, Yomi King travelled to show their support for Mimiko in the upcoming election.
We learnt the deal was facilitated by Yemi Ayebo who is an Ondo State native.
Sources claimed after all said and done- they were given N200.000 ( Two hundred thousand naira) as a group. And Babasuwe as an individual got another N250,000 ( Two hundred and fifty thousand) for supporting the labour party candidate despite overtures from rival party, Action Congress of Nigeria's campaign team.
Insiders claimed it later emerged of the N200.000 joint fee- actor Opebe received just N5,000!
Insiders revealed Babasuwe and Yemi My Lover shared the remaining N195.000 on equal basis.
Informants claimed, it was about two hours after the deed was done that Opebe got a hint of what went down and he was greatly infuriated.
He reportedly stormed Yemi Ayebo's room and charged at him- stridently telling all that cares to know the cause of his grouse.
According to a source 'it to a while for onlookers to separate the combatants'
Sources further revealed by the time the peace makers got the full hang of what was amiss- Babasuwe had disappeared.
Opebe was said to have rained curse words and abuses on both Ayebo and Babasuwe tagging them 'greedy betrayals'.
He reportedly vowed to get all due him back from them, tagging 'his enemies'
It is not clear how far he has gone with this at press time- but informants confirmed 'since the incident remains alienated with his former confidants' (culled from Societynow magazine)