Breaking News
Aluu 4, Uniport Students Killers Arrested (Photos) – Police Told Us To Burn Them Alive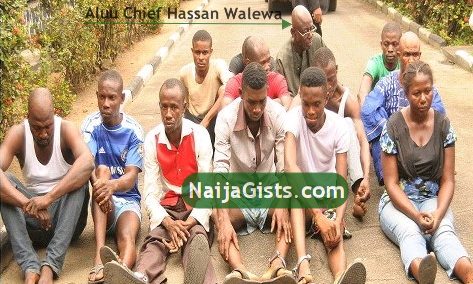 Oct 16, 2012 – Uniport Students, Aluu 4 Killers Arrested (Photos) – Police Told Us To Burn Them Alive
The people who killed the 4 Uniport students in Aluu (Aluu 4 killers) have been arrested and their photos have been released. naijagists.com
According to report from STV on Tuesday night, the killers of the innocent undergraduate students of the University of Port Harcourt including Aluu village chief, Alhaji Hassan Walewa have been paraded.
They claimed they burnt the students alive as instructed by one of the two policemen who visited the murder scene.
Aluu 4 Killers' Confession
One of the police officers told us to stop while the other one encouraged us to burn them alive – aluu 4 killers confession.