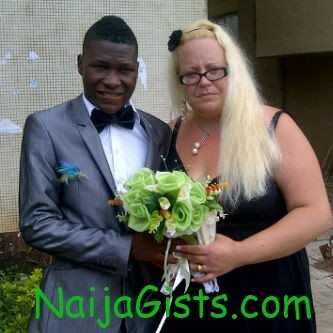 April 21, 2012 – Younger Nigerian Men & Foreign Grandma Brides: What's Nigeria Turning Into?
As you can see in our previous posts, the rate at which younger Nigerian men are getting married to over-age women is rapidly increasing. naijagists.com
To make the matters worst, most of these women are twice their age and mostly American.
Look below for few photos taken at the Ikoyi Registry in Lagos State, Nigeria.
Even though anyone above 18 is legally allowed to marry a spouse of his choice, but should it someone X3 your age? So far, we have seen it happening between young Nigerian men and white women which may make one suspect it is for immigration purposes.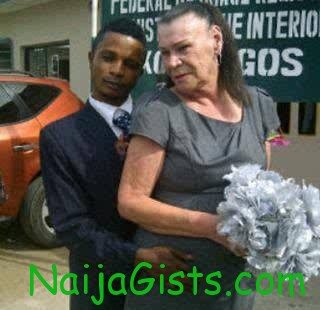 What is Nigeria turning into? Is Nigeria that bad?
Please share your thoughts.