Crime News
15 Orphans Evacuated From Benin City Orphanage Home After Arrest Of Founder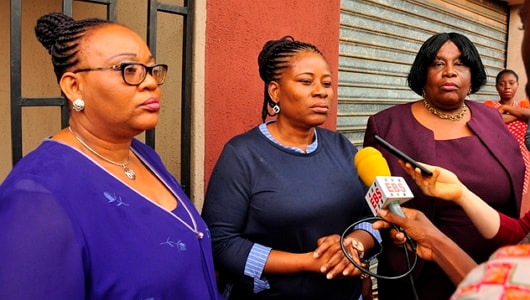 15 Orphans Evacuated From God's Own Orphanage Home In Benin Edo State After Arrest Of Founder
The government of Edo state has closed down God's Own Orphanage home in Benin state following the arrest of the founder after a  missing child from Lagos state was traced to the orphanage.
4-year-old Elo Ogidi who was abducted at Christ Embassy Church in Oregun Lagos in July was found at the home last week Friday when police raided the facility following a tip off from a prophetess.
3 other undocumented children were also found at the orphanage during the raid.
15 children found at the home located at 25 Davies street have been evacuated to a safer home.
Edo Commissioner for Women Affairs and Social Development, Hon. Magdalene Ohenhen, noted that management of the centre did not follow due process in admitting Elo Ogidi into the home.
The founder, Blessing Omariagbe is still in police custody.