Crime News
Another Accident On Otedola Bridge Berger Lagos 24 Hours After Black Thursday Explosion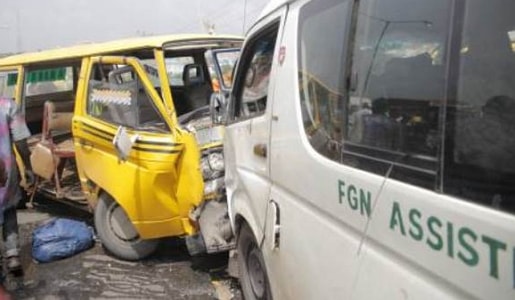 Head-On Collision On Otedola Bridge Berger Lagos 24 Hours After Black Thursday Explosion
Less than 24 hours after a raging fire caused by a Petrol tanker claimed many lives on Otedola bridge in Berger area of Lagos, another tragedy has struck.
A commercial bus driving against traffic today collided head on with a Toyota Hiace bus.
Several people were injured in the head on collision
The RRS said the injured have been hospitalised.