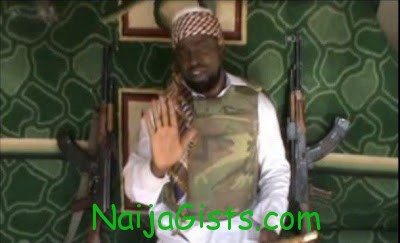 …………Plans to eradicate Christians from certain parts of the country
March 5, 2012 – Boko Haram Declares Holy War On Christians in Nigeria – Plans To Eradicate Christians From Certain Part of The Country
The spokesman for Boko Haram Islamic Sect has informed Bikyamasr.com on Sunday March 4th, 2012 that they are currently planning to launch what they called "Massive Holy War" attacks on Christians in Nigeria in the upcoming weeks. naijagists.com
The spokesman who spoke via telephone from the Northern part of Nigeria declares that the group will launch coordinated  attacks with the aim of eradicating Christians from certain parts of the country.
He further stated that the Nigerian Federal Government can't handle the series of coordinated attacks they are set to launch.
God please save this country from the hand of this evil beast called Boko Haram
These folks, with the help of their founding fathers are determined to see Nigeria destroyed.
It's high time for Christians in Nigeria to wake up and seek the face of God for a revenge on this sect.
This is not a time to be afraid of what Boko Haram will do to you.
Christians wake up with your spiritual armour (prayer, fasting & the word of God) declare spiritual war back on this sect and see what God will do in the upcoming weeks.
(article submitted by John A).