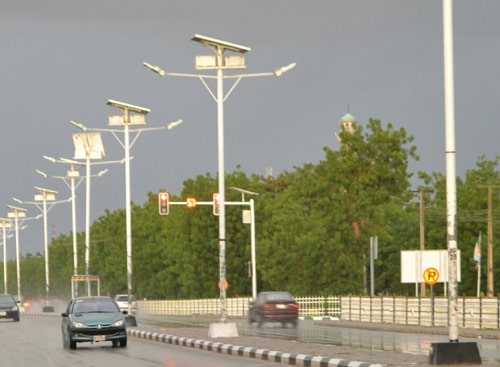 Boko Haram Terrorists Perform Stop & Search Operation On Federal Highway, Demand ID Of Motorists
Some suspected Boko Haram terrorists on Friday blocked the Damaturu-Gashua Highway, searching and demanding identification documents from road users.

The insurgents, who allegedly operated unchallenged for over two hours were said to have abducted some vigilantes, seizing their patrol vehicle.

In a statement, the Chairman, Network of Civil Society Organisations in Yobe State, Alhaji Baba Shehu, claimed the hoodlums invaded Kaliyari community in the Tarmuwa Local Government Area of the state around 10.30am on Friday.

He added that the terrorists after storming Kaliyari, about 75km from Damaturu, blocked the highway, demanding ID cards from motorists.

Shehu said his friend, who was among those stopped and searched by the gangsters, confirmed the hoodlums were looking for anybody having a government or related ID card.

According to him, the eyewitness said the insurgents abducted the vigilantes after they ran into them while the operation was on.