Crime News
Chief Ope Bademosi Was Killed By Armed Robbers – Ikoyi Killer Cook Narrates How Boss Was Murdered At Parkview Estate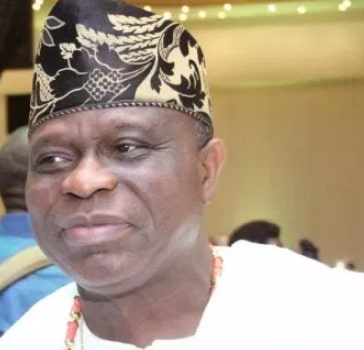 By Dayo Johnson, Akure
Chief Ope Bademosi Was Killed By Armed Robbers – Killer Togolese Cook Narrates How Boss Was Murdered At Parkview Estate Ikoyi
The suspected killed of Credit Switch Technology founder, Chief Ope Bademosi has confessed.
The suspect Sunday Afobale who was arrested in Ondo state yesterday  has died killing his master.
In his confession, he alleged that no fewer than six men invaded his master's apartment on Onikoyi Lane, Parkview Estate, lkoyi area of Lagos last Wednesday and killed him.
The suspect said the security guard should be questioned on how the assailants gained entry into the house.
According to him, the assailants entered through the front door minutes after Bademosi's wife left the house that morning.
He said that he was in the kitchen when one of the assailant's walked to him and asked him to lead him to his master's bedroom.
" One of the killers gave me a blow when I wanted to shout and others stood at the door", the cook narrated.

" After I showed them the master's room, they knocked and Oga was naked and they all rushed into the room and were asking for money

" Oga said he had no money but he could transfer money to them but one of them said no, that they would be traced if the money was transferred to their account.
" They insisted that Oga should give them money. He gave them what he had but they said it was not enough and they dragged him to the bathroom.
" lt was there they tied him up and killed him".
The cook said that he knew nothing about the murder of his master, saying he was recruited in Ondo and taken to Lagos by his master just three days before his death.
He however refused to give a satisfactory answer on why he fled shortly after the murder.