Chika Ike On Christmas Vacation In Bangkok Thailand With Thai Friend, Whan Paravisa (Photos)
Popular Nollywood beauty Queen Chika Ike is currently enjoying her end of year vacation in Thailand.
The actress who sure knows how to enjoy life said she will visit historic places in the Southeast Asian country before returning home.
Chika Ike's host is her Thai friend, Whan Paravisa, who graduated from Harvard School of Business at the same time with the actress few months ago.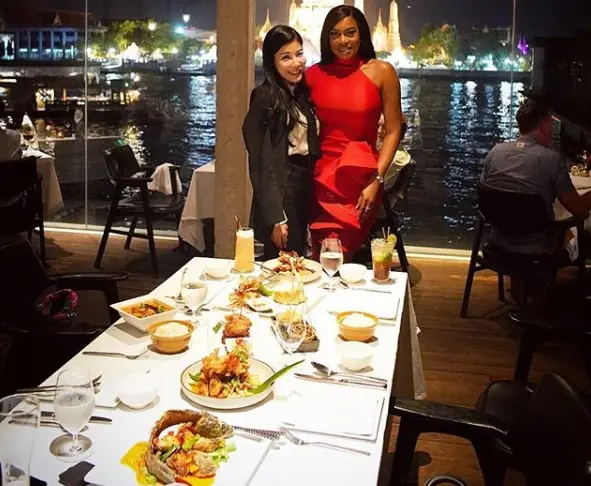 The Nollywood diva also did a wedding photoshoot for Thailand-based Finale magazine.
Here are some photos from the wedding shoot .