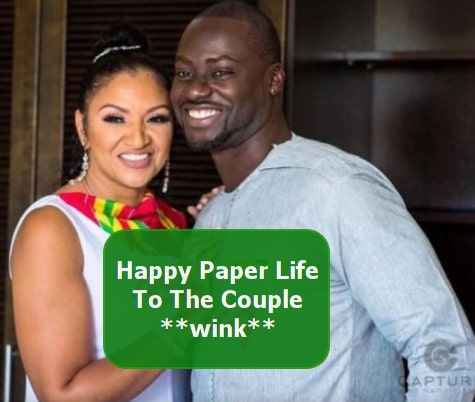 Chris Attoh Marries Caribbean American Woman In Secret Wedding In Accra Ghana A Year After Divorcing Nigerian Wife
Ghanaian Chris Attoh Reportedly Married 55-Year-old American Woman To Obtain US Green Card/Permanent Residence
Cross over actor Chris Attoh has 'remarried'.
The 39-year-old actor is now married to a 55-year-old Carribean American woman named Bettie (nickname).
Their wedding ceremony held at a secret location in Accra Ghana on Saturday the 6th of October 2018.
This shocking news is coming a year after Attoh divorced his son's mother, Nollywood actress Damilola Adegbite.
According to sources in the know, Chris Attoh moved to the US to be with his 'American business partner' last year February where they have been living as couple until they finalised their marriage in Accra over the weekend.
The actor has disabled comment on his new wedding photos to escape from the assault of disappointed fans.
His ex-wife Damilola Adegbite is yet to make a comment.
Note: Chris Attoh new wife name is not Bettie Jennifer or Betty Jennifer as widely circulated yesterday.
To those bashing the actor for marrying a sugar mummy, please stop circulating lies, the matter at hand is not a sugar mummy matter, it is for paper.
Although fillers in Accra said the marriage is for paper, we are still expecting more details.
NaijaGists.com will bring you exclusive details on Attoh's new wife soon.
We have sources on ground gathering mouth-watering details at the moment.
Meanwhile, check out some of the trending wedding photos of the couple below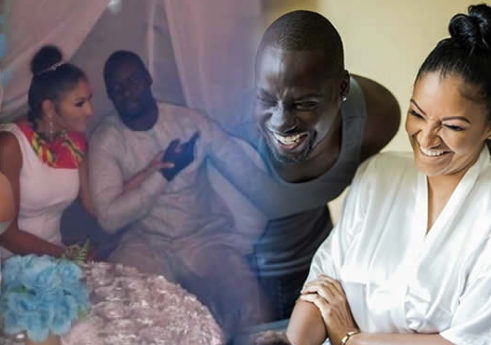 Happy married life to Chris Attoh and his "new wife". #man must survive **winks** .