Crime News
Couple, Oil Dealer & 5 Others Rescued From Kidnappers Den In Ekiti Forest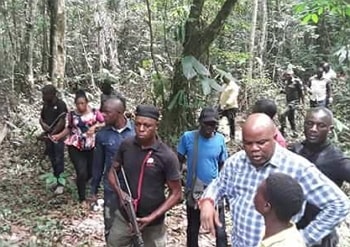 A couple and 6 others were today freed from the den of kidnappers in a forest in Ekiti state.
Operation Flush operatives from Ekiti state invaded a forest where several victims were held hostage today and freed them following a gun battle.
According to a top security source, the gunmen had earlier requested for N20 million ransom from the family of one of the victims, a oil dealer before reducing it to N15million.
The kidnappers continued to make contact with the family of the oil dealer till Saturday morning when Army and police traced the them to the forest and rescued the victims.