Crime News
Deadly Blow: Man Knocked Down While Attempting To Rescue Lady From Attacker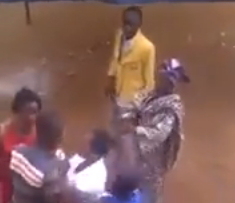 Check out the viral video of a man who was given a deadly punch while attempting to rescue a lady fighting with a young guy.
Onlookers had earlier attempted to stop the fight but the young man refused to stop before the middle aged man decided to intervene.
A single punch the attacker gave him threw him off balance before he collapsed.
https://www.dailymotion.com/video/x6hr79j
Say no to violence!