Crime News
Erich Stelzer Dead: YouTuber Tased To Death By Police For Stabbing Tinder Date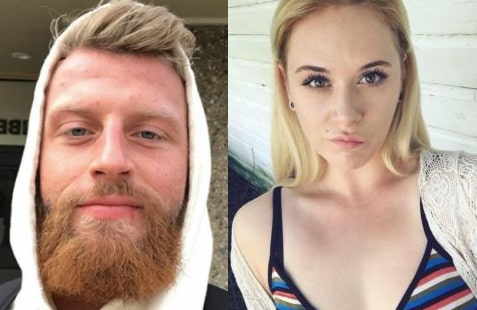 Erich Stelzer Dead: You Tuber Tased To Death By Police For Stabbing Tinder Date In Cohasset Massachusetts
According to Fox News, a You Tuber identified as Erich Stelzer has died.
The 25-year-old bodybuilder died after police tased him while viciously stabbing a woman he met on Tinder.
He was spotted outside a home on top of a woman as he repeatedly stabbed her.
Sadly he didn't recover after police tased and arrested him on Thursday night.
He died while being rushed to the hospital.
The victim, 24-year-old Maegan Tapley is likely to lose an eye due to the injuries he suffered during the vicious attack.
Stelzer is reportedly suffering from mental disorder.
The attack  happened in Cohasset, Massachusetts