Information Desk
Fire Prevention Tips: Effective Ways To Prevent Fire Outbreak Before It Starts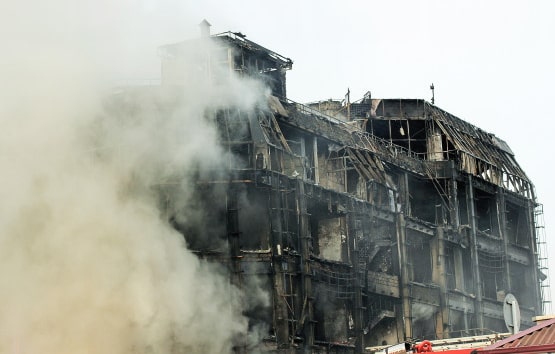 Fire Prevention Tips: Effective Ways To Prevent Fire Outbreak Before It Starts
To prevent fire outbreak in this dry and dusty Harmattan season it is necessary that people should be well equipped in terms of knowledge and materials to be able to deal with fire outbreaks.
Before we go over prevention tips, let's examine common cause of fire outbreaks.
Common Causes Of Fire Outbreak
sub-standard cables
power surge
adulterated fuel
careless disposal of cigarette stubs
Indiscriminate petrol storage
illegal fire connection
How To Prevent Fire Outbreaks
Use Torchlight or rechargeable lamp in place of candle
Improve on housekeeping culture.
Check indiscriminate refuse and bush burning.
Avoid wrong and improper storage of petroleum products.
Proper storage and handling of inflammable substances. Do not spray your insecticides near your cooking stove or gas cooker.
Ensure the use of proper electrical appliances to avoid sparks and electrical fires.
Put off power supply at the main switch or control board in the incident of power failure to prevent power surge once the power is restored.