Breaking News
Lagos Plane Crash: 3 Days Of Mourning Declared By President Goodluck Jonathan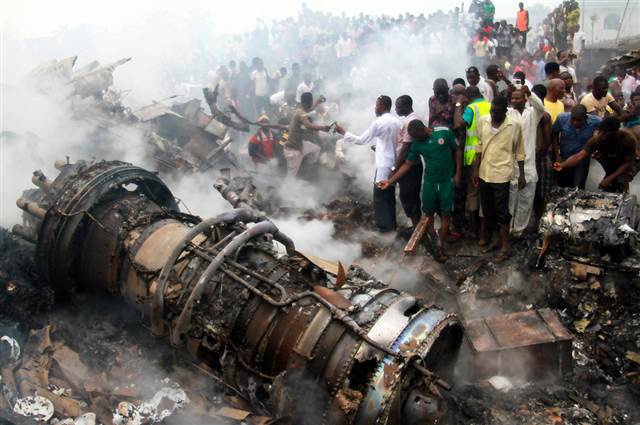 Wreckage of the Lagos plane crash – Credit:Akintunde Akinleye
June 3, 2012 – Lagos Plane Crash: 3 Days Of Mourning Declared By President Goodluck Jonathan
President Goodluck Jonathan has declared 3 days to mourn those who lost their lives tragically in Dana Airplane Crash incident that happened on Sunday June 3rd, 2012 in Iju/Ishaga Area of Lagos State Nigeria . naijagists.com
We learnt the Lagos plane Crash claimed 153 passengers.
httpv://www.youtube.com/watch?v=g7PIKonk1jA
Dignitaries on Board the Crashed Dana Airplane
Dr Levi Ajuonuma was also among the people involved in this tragic incident.
He was a former broadcaster and NNPC General manager (Corporate Affairs)
 5 members of Nigerian University Commissions (NUC) were on onboard the crashed jet.
Son of Ex-Vice President, Late Admiral Augustus Aikhomu
Many more to be listed
President Goodluck asked that the Nigerian flag be flown at half mast for the 3 days of nationwide mourning.
See more list on Naijagists.com