Crime News
Lightning Strikes 3 In Queens New York As Severe Thunderstorm Moves Through US State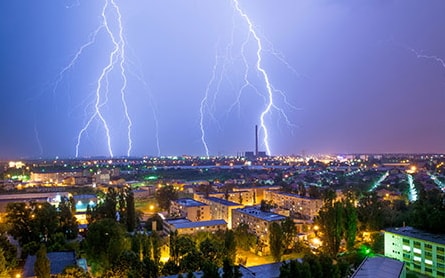 Everyone's worst nightmare happened in New York last night as three people were struck by lightning during severe thunderstorm.
According to Daily Mail, 2 were struck while playing football in Queens area of the state while the third victim was struck in Jamaica axis of Queens.
The victims were rushed to Elmhurst Hospital where they are currently recovering .
Two of the victims are in stable condition while the condition of the third victim, a 30 year old man is said to be critical.