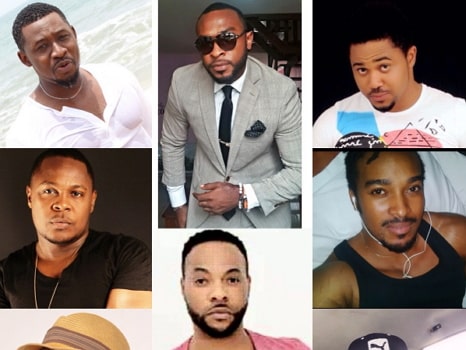 Top 20 Most Handsome Nigerian Nollywood Actors & Their State Of Origin
Nollywood is probably the entertainment industry in Nigeria with the most handsome men. It has been said that besides the talent and dexterity with which they deliver, the aura and charisma they have in terms of looks and style and indeed all things physical is an added bonus.
You should see them outside the screen especially when they on the red carpet. That is when you realise they are handsome (in capitals!).  We all have choices as to who our top 20 most handsome should be. We however present them to you. Feel free to agree or disagree:
Blossom Chukwujekwu: If you are familiar with Iroko TV then you know this dashing young man. He made his debut in 2009 and since then, has gone on to be a household name in the industry.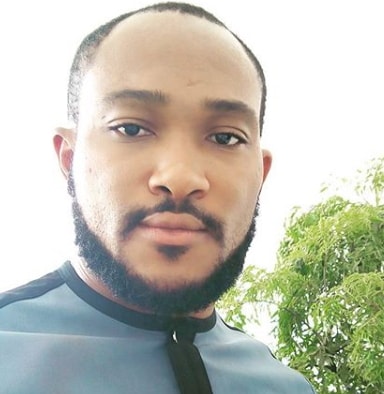 Thanks to his ravishing looks, you cannot forget his face. He has starred in movies such as "Knocking on Heaven's Door" etc. However before all these, he was starred in a yet to be released soap opera titled "Portrait of Passion". That same year, he was cast in "Private Storm"  alongside Omotola Jalade Ekeinde, Ramsey Nouah etc.
It was however the movie "Flower girl" that gave him his big break in 2012. Other movies include "The Visitor" "Finding Mercy". He married top fashion designer, Maureen Esisi on December 19th 2015. He is from Anambra state.
Odunlade Adekola: This lanky actor is regarded as the most handsome actor in the Nollywood Yoruba movie industry presently. He is happily married to Ruth Adekola and their marriage is blessed with 4 children. He hails from Ekiti state.
Alex Ekubo: If this list had ended without the smirking Alex, then something is wrong. We all know how tall and lean muscled he is plus that way he talks. Before gracing our screens, he was a model and the first runner up Mr. Nigeria 2010.
He made his debut in 2005 in the movie " Sinners in the House" where he played a minor role. His first major role was in "Ladies Men". Since then, he has starred in several movies such as " Keeping My Man, Death Toll, Diary of a Lagos Girl, In the Cupboard " etc.
Over the years, he has won some awards such as Most Promising Actor (2012), Best Supporting Actor (2013) etc. He is currently single and we cannot wait to know the lady that would steal his heart. He is from Abia state.
Michael Godson Ifeanyichukwu: Known as Mike Godson, his fair complexion is the very  first thing you notice. He was born  on October 10, 1985 in Kano state. His acting career began in 2001 proper when he starred in the "7 Books of Moses". He has acted in over a hundred movies and is definitely worthy of our mention. He is from Imo state.
Bryan Okwara: Would it not be unpardonable if the former Mr Nigeria and Mr World's semi finalist does not appear on this list? Standing at an impressive 6ft 3in with a body to kill for, you cannot fault him.
Although he has starred in quite a lot of movies, such as "Heart to Heart", he is more focused on his modeling career and has been ambassadors for a number of prominent brands. Some of them include, Globacom, Martini, Guinness and Audi. He hails from Imo state.
Ramsey Nouah Jr.: We all love our golden boy (or should I say man) Ramsey Tokunbo Nouah Jr. He was born on 19 December 1970, to an Israeli father and a Yoruba mother. That explains his complexion, hair texture and of course, his red lips! We cannot help but fall helplessly in love with his sexy looks and accent. Little wonder his lover boy roles in movies such as " The Battle of Love, Power of Love, Valentino, My Love" etc. He won the Africa Movie Academy Award for Best Actor in a Leading role in 2010. He is married to Emilia Philips-Nouah and they have three kids.
Yul Edochie: His name is Yul Chubuike Edochie and he is  the last child of veteran actor, Pete Edochie. His striking feature is of course his rich baritone voice which resonates whenever he  talks. We are sure this is one of his numerous qualities that endear him to the ladies. He got married at the age of 22 and has three kids. He is from Anambra state.
Uti Nwachukwu: Our homeboy Uti Nwachukwu brought fame to us when he won the Big Brother Africa season 5. He has starred in several movies such as "In the Cupboard, Weekend Getaway, and of course Tinsel". We definitely love his dark skin glow and his one-sided smile with which he has warmed his way into our hearts. He is from Delta state.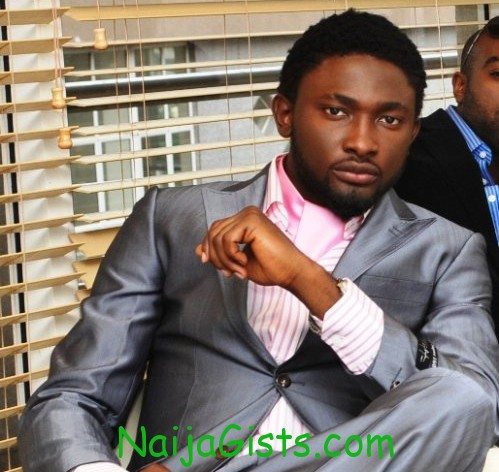 OC Ukeje: Okechukwu Chukwudi Ukeje is an actor, model and musician. He first hit our screens after winning the Amstel Malta Box Office Reality Show. We love the way he talks (he is a smooth talker) and the wittiness he brings to any movie.
He has been nominated and has won several awards such as Most Promising Actor, Best Lead Actor in an English movie etc. He is married to (wait for the name) Senami Ibukunoluwa Togonu-Bickersteth on 8 November, 2014. He is from Imo state.
Joseph Benjamin: He is one actor that has not failed to thrill us on a daily. He is the co-host of MTN Project fame. He has built a successful career in several other entertainment aspects such as TV presenting and fashion designing. He got married in 2004 but is now separated and has two kids. He is from Kogi state.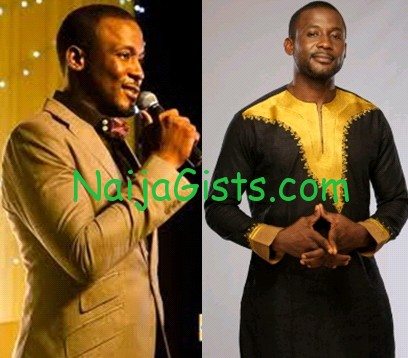 Desmond Elliot: Desmond Oluwashola Elliot was born on February 4th 1974. He is an actor, director and politician. He has starred in over 200 movies. You cannot mention up to ten prominent actors without him being on the list. What is important is that he combines this with his very handsome looks. He hails from Lagos state.
Seun Akindele: If you are a lover of Nigerian drama series then you should be at home with this beau. Some of his movies include "On Bended Knees, Heroes and Villains, The Antique". We absolutely love his calm demeanor and the skills he brings in the delivery.
He is from Ekiti state and has won a couple of awards such as the Best Young Actor (2013), Best Kiss in a Movie. He married his heartthrob, Toun in 2016.
Gideon Okeke: If you watched Tinsel, you would agree that Gideon Okeke (acting as Philips Ade-Williams) delivered his role with such ease that it looked easy-peezy. Born on the 23 July 1980, he is an only child of a parent from Anambra state. He was among the Big Brother Contestants in 2008.
What we find alluring about him is his well toned muscles and his brows which he is forever arching up.
Bolanle Ninalowo: Popularly known as Nino, his looks are just enough to speak for him. After trying out his hands at movie production and music, he got his first break in the movie his cousin, Rukky Sanda connected him to.
Since then, we have seen him in movies such as " Husband of Lagos, Baby Shower, The Guardian and Walking Away". Be sure to check out these movies to feast your eyes on his gorgeousness. He hails from Lagos state.
Gbenro Ajibade: Handsome and easygoing, Gbenro is recognized for his role in Tinsel. He has also starred in movies such as "Gbomo Gbomo, The Wages" etc. He is married to the delectable actress Osas Ighodaro and they have a daughter. He is from Kogi state.
Frederick Leonard: Frederick Leonard is a graceful six footer and there is no way he is not making the list. We got to know this young man from the highly acclaimed TV series, "Disclosure". He is one actor you cannot fault his looks and dress sense. He hails from Anambra state.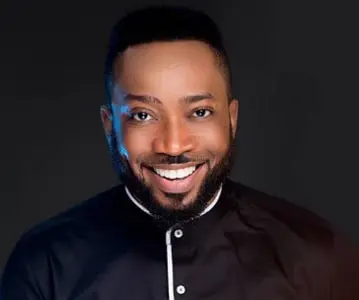 Kenneth Okolie:  Another former Mr. Nigeria is on our list. His interest to go into acting stemmed from a drama he staged during his Mr. World contest in 2010. Since then, he has been in quite a number of movies such as " Husbands of Lagos". He got married in 2017. He hails from Anambra state.
Emmanuel Ikubese: We appear to be admitting a lot of former Mr. Nigeria on our list but why not since we cannot get enough of their amazing looks. If you know the HIV themed  series, "Shuga" then you would have no problem identifying him.
He was the first runner up in the Mr. World contest in 2014. With his gap toothedness and a body to adore, there is little wonder he is on our list. He hails from Delta state.
Mike Ezuruonye: Fair, handsome and buff, these words and more easily come to mind when you think of him. What is more, his unique sense of style and looks all combine to make him a 10. We cannot even count the movies he has been in. He is from Anambra state.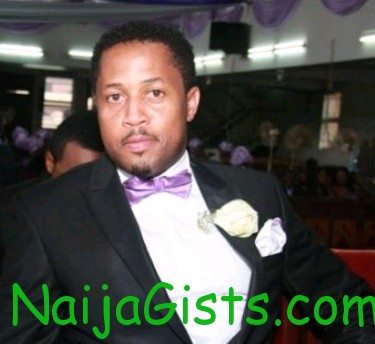 IK Ogbonna: Bad boy gone bad, we may have had to tender an apology if our very own IK is not on this list. Have you seen his biceps, his clean shaven head (which is his signature) and of course his dapper look?.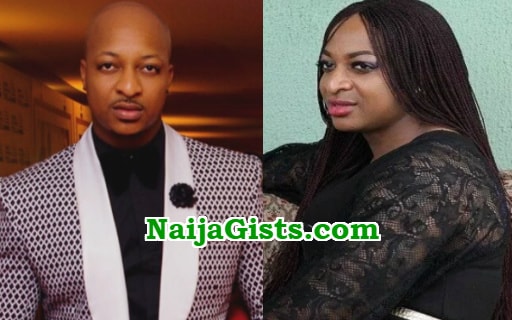 There is no doubt he is a ladies man and has been involved with quite a lot of them including Juliet Ibrahim. He is married to a Columbian, Sonia Morales. He hails from Abia state.
Jim Iyke: And we wrap up the list with Nollywood's very own bad boy. We can't possibly see Jim Iyke fitting into any other role but that. His delivery makes us wonder if he was born to do this. There is no doubt he is handsome, sexy- a heart break waiting to happen. In short, he oozes of all things male!. He is from Anambra state.