Crime News
Mad Man Stabs Girlfriend To Death At Douglas Market Owerri Imo State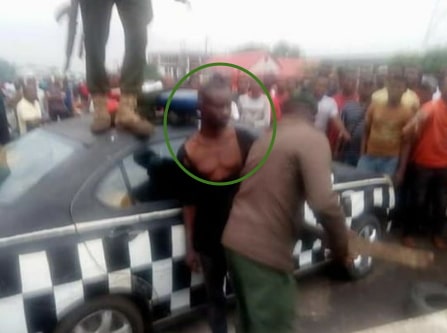 Insane Man Kills Girlfriend At Douglas Market Owerri Imo State
An insane man has been handed over to the police after killing his girlfriend in broad day light at the popular Douglas market in Owerri, the capital city of Imo State today.
According to eyewitnesses, the  man used a kitchen knife to stab his girlfriend repeatedly until she passed out while others watched in horror.
He was later apprehended and beaten to stupor before police operatives patrolling the area rescued him from being lynched.