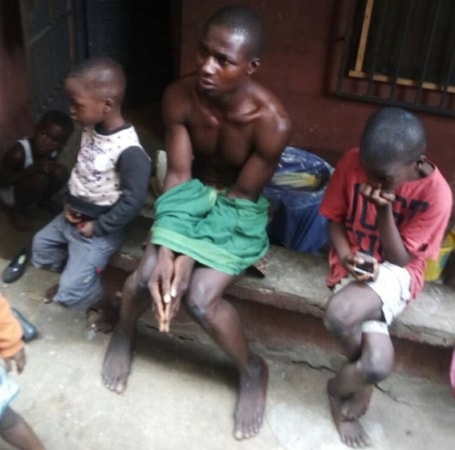 A young man who allegedly beat his wife to death in Anambra state yesterday is now regretting his action.
James Nwogha, 34, reportedly engaged his wife, Jennifer in a hot argument at their home in Idemili N LGA of Anambra state on Tuesday around 12pm and in the process used a sharp mortar pestle to hit her on the head.
She reportedly slumped and died on the spot.
Jennifer was rushed to Iyienu hospital from the crime scene where she was certified dead by a medical doctor.
The pestle the suspect used to kill his wife has been recovered from the crime scene.
In his chat with a reporter, Mr Nwogha who is now regretting his action said his anger got the best of him.
His words:
"My late mother  warned me about the negative effect of anger and see what I brought upon my children. Who will take care of them for me, I'm finished" .
The suspect was arrested by police detectives attached to Ogidi division yesterday while evacuating the corpse of the domestic violence victim.