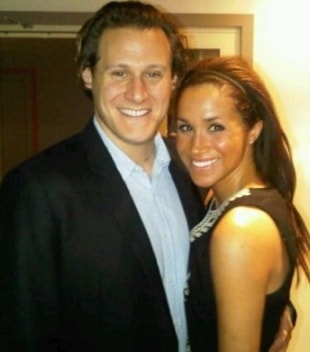 How Meghan Markle Quits Her First Marriage & Returned Wedding Ring To Ex-Husband
Meghan Markle's past secret has been exposed now that she has become a member of the world's most celebrated Royal Family.
The Duchess of Sussex was previously married to filmmaker Trevor Engelson before she quit her marriage over irreconcilable differences two years later.
Meghan married Canada-based Trevor on the 10th of September 2011 at the Jamaica Inn in Ocho Rios Jamaica and quit her marriage in August 2013.
According to reports, Trevor was heartbroken and devastated when Meghan quit their marriage and mailed her wedding and engagement ring to his Canadian address.
See more photos of Meghan and Trevor below