Nollywood
Mercy Aigbe Ex-Husband Responds As Actress Calls Out Useless Fathers & Sperm Donors On Father's Day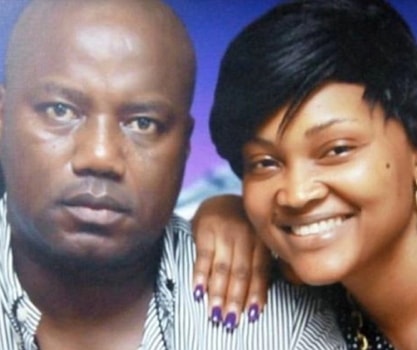 By Gold Myne TV
Nollywood actress Mercy Aigbe and her estranged husband Asiwaju Lanre Gentry played a mild back and forth drama on the social media today while individually celebrating Father's Day.
Mercy who dumped her husband about a year ago took to her page to wish herself a happy Father's Day, being a single mother for seventeen years.
She went ahead to blast all sperm donors who call themselves fathers, charging Nigeria to begin a child support law.
The post had led many to conclude that Mercy was referring to Gentry who is the father of her second child Juwon as a deadbeat dad.
Lanre Gentry had swiftly taken to his own page to debunk the claims or assumptions that he is a useless father. Claiming that he is not only responsible for Juwon but also for Michelle who is not his biological daughter.
"I am a good father and I am proud to wish my self a happy Father's Day" he posted.
Funnily enough, Mercy had commented on the post with the words "Happy Father's Day daddy Juwon".