Crime News
Muslim Senator Sponsors Education Of Children Of Murdered Pastor As Fulani Militants Refuse To Release Kidnapped Wife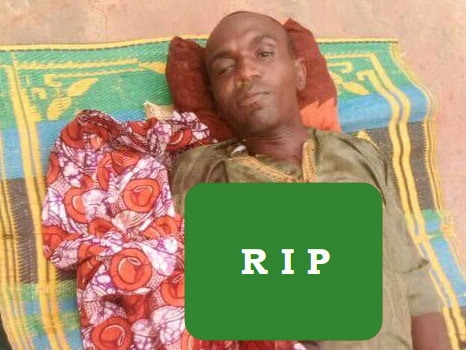 Muslim Senator Sponsors Education Of Children Of Pastor Murdered By Fulani Militants Who Refuse To Release Kidnapped Wife
Kaduna Central Senator Shehu Sani  has promised to sponsor the education of the four children of the late Rev. Hosea Akuchi.
Rev Akuchi, the Pastor of Nasara Baptist Church, was shot dead last Monday in Kaduna.
The gunmen kidnapped his wife; she has not been released.
A family source said poor network had made it difficult to hear from the gunmen, who were demanding N5 million ransom.
Sani, who visited the deceased's home in Kasuwan Magani, Kujama, to condole with the children and the aged mother, promised to support the children's education.
His words:
"Kaduna has become the den of killer men. Unfortunately, it happened to a cleric, who preached peace. The government should prosecute the perpetrators because its most important duty is the protection of life and property.

"I'll take the matter to Abuja and see how the family can be assisted because it's the responsibility of leaders to protect life and property.

"Though you can kill someone, you cannot kill his religion. I am here as senator representing the area, to sympathise with the family and the community. What matters most is not the dead, but the good name because, there is a time to born and a time to die and return to God.

"I will sit with the Christian Association of Nigeria (CAN) and the bereaved family to see how we can support the children's education."

The deceased's first daughter and CAN officials thanked Sani for sympathising with the family."