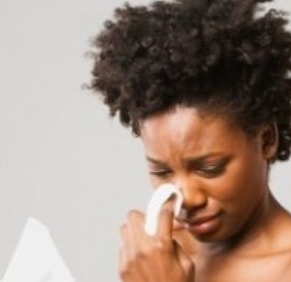 My Husband Has Stopped Eating At Home Since I Lost The iPad He Bought For Me – Concerned Housewife
"My marriage is a year plus now. I wouldn't say I'm not happy in marriage, because it goes both ways: happy & sad, maybe that's how marriage works, I don't really know.
My husband always curses me each time we have issues. He is hot tempered.
Although I am equally temperamental, I try as much as possible to be loyal to him & not curse back.
Really, sometimes I just can't control my anger, it got so serious at times.
My husband gave me an iPad over a year ago and I kept it, though I don't use it because I am not used to using iPads. I prefer doing everything with my phone and didn't even bother about the Ipad was anymore.
Last week, he asked me of the iPad which I looked for and couldn't find anymore.
Meanwhile I recently put to bed hence we had so many visitors around including family members.
I vividly remember that I kept the iPad inside a cupboard d day an A/C technicians came to fix our A/C.
They probably saw where it was and took it or maybe one of my family members took it.
I never gave the iPad to anyone, it is a gift from my husband and, I rather leave it and watch it daily instead of giving it to someone.
Anyway my husband asked me of it severally and said he wants to work with it and I couldn't provide it ,so I told him I will buy an iPad and give him that I can't find the one he gifted me.
I explained to him that I couldn't find it, that either one of the family members that came for child's visiting took it or the A/C technicians took it
He started cursing me, and called me stupid, ingrate, and liar. He said I'm not loyal, that he can't trust me with his life, and that I'm fake.
My own husband said that he knew I gave it out to a man.
It was so bad, that I couldn't endure it and I really cursed him back.
I told him "f**k off silly thing", just because of this statement, do you know that my husband refused to eat again.
He said I insulted him, please people, where did I go wrong?, I'm human too, I'm someone's daughter also and I have endured all sort of insults and abuses from him.
Meanwhile this is the way he curses me each time we have disputes, these r just the least of the curses he lays on me.
There are limits to what one can take. I'm pretty & attractive even after having a child, this is a heavy for me. My husband is so insecure, I don't have password on my phones, he goes to my phones like he's going to the stream two fetch water. I never bothered because there is no skeleton in my cupboard.
I went as far as deactivating my Facebook onetime because he always question every genuine hi & hello.
Worst is that I have not gone through his phone for complete 1 mins since I married him.
I don't even know his password. What hurts the most is the fact that he rains curses and abuses on me.
Please what do you suggest that I do?"