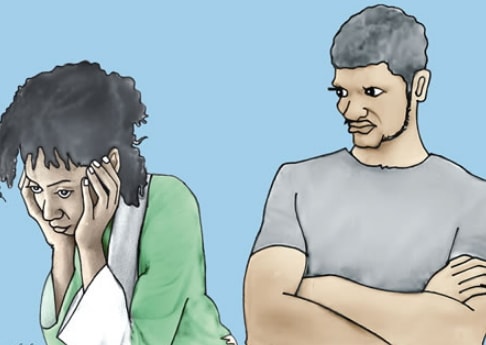 A woman identified as Mrs Grace Okunwa, on Tuesday told a Customary Court sitting in Agege that her husbands, Macaulay Okunwa, beats her every day.

Grace spoke while reacting to the petition filed against her by her husband seeking dissolution of their marriage.

Grace, who also urged the court to dissolve her marriage to Macaulay for alleged domestic violence, told the court that she was fed up with the respondent's attitude towards her.

"My husband is adulterous, not trustworthy and dangerous; he beats me at every slight opportunity, even in front of our children and neighbours to the extent that I got injured on my legs My husband deceived me. He is dating one Theresa who lives not too far from our house but keeps denying it. "I want peace and l don't want any problem in my life," she said.
She urged the court to end the marriage as she was no longer in love with him.
The petitioner was absent in court.
Grace said she moved out of their matrimonial home with three of her grown up children.
The President of the court, Ibironke Elabor, adjourned the case till May 15.