Crime News
Deadly Nigerian Cults, Black Axe & Vikings Clash Claims 3 In Malaysia
Bloody Sunday As Black Axe & Vikings Cults Clash Claim 3 In Kuala Lumpur 
Deadly Nigerian Cults Clash Claims 3 In Malaysia
A violent cult clash between Nigerian rival cult groups (Black Axe, Aiye and Vikings) claimed the lives of 3 Nigerians in Kuala Lumpur, Malaysia over the weekend.
According to information released online, the violent clash broke out on Sunday the 7th of April 2019.
Two died during the attack while another died in the hospital.
Several other victims injured during the fracas are still receiving treatment in the hospital.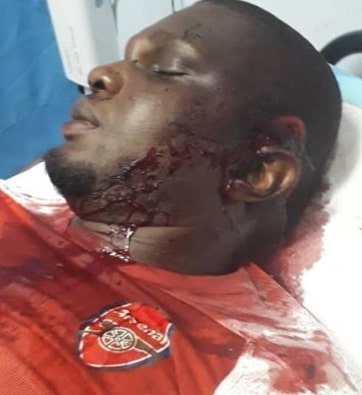 https://www.facebook.com/nationalhelm/videos/593923264455450/
https://www.facebook.com/nationalhelm/videos/830554570641617/