Anambra State News
Nigerian Man Dumped By Wife Commits Suicide In Obosi Town, Anambra State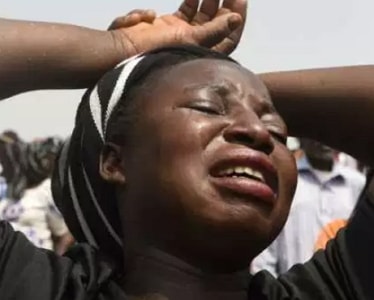 Heartbroken Husband Commits Suicide In Obosi Town Anambra State, Months After Wife Left Him
A 40-year-old man, Nnamdi Omezi, also committed suicide at his 7 Fred Ezika Street Odume Layout home in Obosi, Idemili North council.

Omezi allegedly hung himself from his ceiling fan about 4pm.

It was gathered that his body was still dangling when the police, led by the Divisional Police Officer (DPO) of Isiowulu division, got there.

Mohammed said police detectives visited the scene with a medical doctor who certified Omezi dead. He added that efforts to recover the body for autopsy were unsuccessful as the community insisted that rituals must be conducted as a traditional requirement before moving the body.

The deceased's photograph was obtained and the case is being investigated, he added.

A community source said Omezi hasn't been himself since his wife left him in the first quarter of the year.

This we learnt contributed to his untimely death.