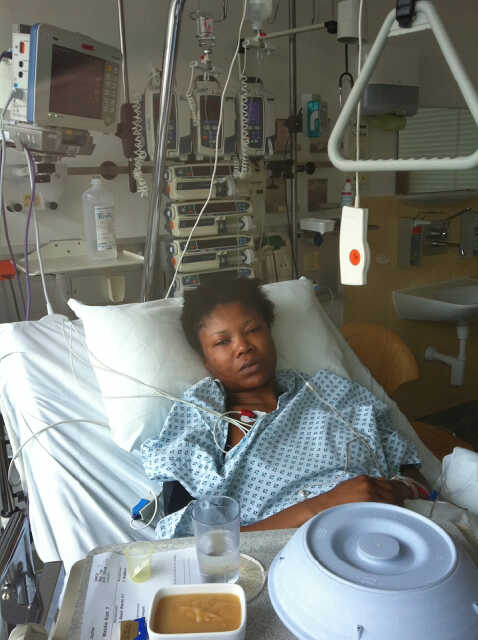 Justina on hospital bed
June 15, 2012 – Nigerian Singer Justina Survives Car Accident In Germany
Nigerian rising music star, Justina Ogunlolu is presently thanking God after she was involved in a close-to fatal car accident in Germany. naijagists.com
The car crash which happened on the 27th of May during a road trip in Germany to Munich left the singer on hospital bed for a while.
Her manager, Jake who was driving her to a show in Munich swerved off the road and crashed into multiple cars.
The cars somersaulted several times and the singer sustain severe injuries in her pelvic girdle and spine area.
The crashed vehicle'
There was however no death reported.
The 'Omo 2 sexy' singer is said to have been flown back into Nigeria where she's now recuperating.
Justina, the first runner up at the 2007 Nokia First Chance Talent competition debuted with her 'Omo 2 sexy' hit in 2008.
She recently released a set of new singles and a video for 'So tempting'
Justina and manager Jake