Crime News
Pastor Dies Of Heart Attack As Fulani Gunmen Attack Motorists On Benin Sagamu Expressway In Edo State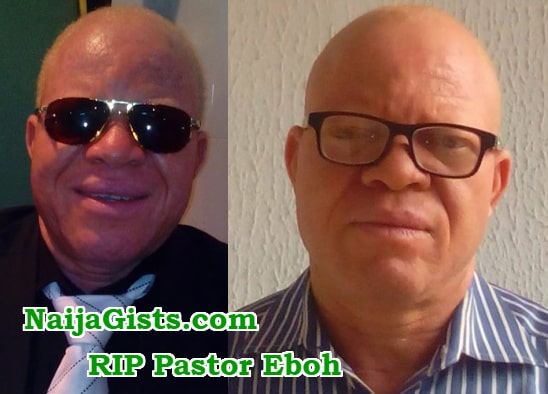 Pastor Meliorate Eboh Dies Of Heart Attack As Fulani Gunmen Attack Motorists On Benin Sagamu Expressway In Edo State
A lawyer who was held hostage alongside 8 others by some suspected Fulani gunmen has narrated his close encounter with death.
According to Innocent Agiade, on the 15th of March 2019, he was heading to Lagos with his friend, Pastor Meliorate Eboh and 2 other persons when the gunmen stopped their vehicles and two other vehicles.

Narrating his experience to Metro Plus reporter on Tuesday, Agiade stated that the gunmen forced the occupants out of the vehicles and marched them into the bush, adding that his friend, however, suffered what appeared to be a cardiac arrest and later died.

He explained that the attackers attempted to lift him up, but when they observed that he was in a coma, they abandoned him and marched other hostages into the bush.
His words:
"They ordered us to follow them into the bush and just a short distance away from the expressway, they asked us to lie face down. We all laid down; then, I noticed that my friend (Eboh) was gasping for breath. After a while, they asked us to stand up, but my friend couldn't stand, so they checked him to see if he was pretending.

"They lifted him up, but he couldn't stand, so they left him there and ordered us to continue moving. When we got to a major path, they asked us to sit; after a while, we were told to lie down again. Meanwhile, they were communicating in Fulfulde and making phone calls.

"When we got to their hideout, we met a man in shorts with a bandaged leg, who was sweating profusely. We later got to know that he was a lawyer, who was abducted before us."

"They ordered a young man, who said he could ride a motorcycle, to start it and put the lawyer on the motorcycle, because of his bad leg. They asked the young man to ride straight to the expressway. They then asked all of us to go around 6pm. Apart from the money they took from us, they didn't collect any ransom."
Police investigation revealed that the gunmen also killed a retired Air Force man and his driver.
Late Pastor Eboh decomposing corpse was found in the bush by some hunters 5 days after the attack.
Follow NaijaGists.com on Facebook and Twitter.