Kaduna State News
Photos: Young Kaduna Engineer Who Designed Newly Built Nigerian Army Helicopter Praised For Job Well Done
Photos: Young Kaduna Engineer Who Designed Newly Built Nigerian Army Helicopter Praised For Job Well Done
The young Nigerian engineer who participated in the designing and building of a new helicopter for the army has been praised for  a job well done.
The indigene of Rigasa, Igabi LGA of the state joined some expatriate engineers who designed the new helicopter being mounted on the truck below.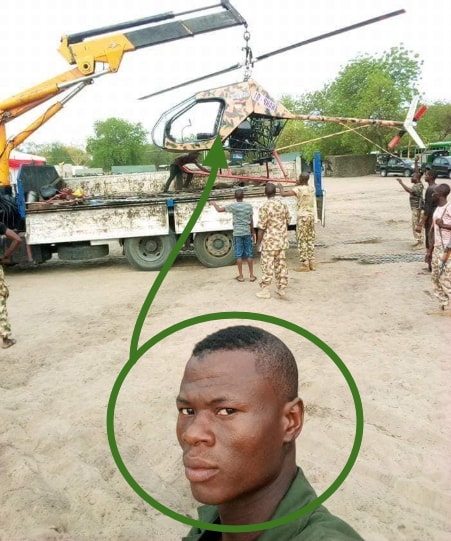 This was unveiled during a trade fair in Monguna area of Borno state in July.
The man simply identified as Bello is not the only one behind the success of the newly built chopper.
We learnt other Nigerians also participated in the successful project carried about by an American company.
But going by what is going round on the social media, everyone is attributing the success of the aircraft to Mr Bello.
That is the power of the social media.