Breaking News
Reinhard Bonnke Death Cause: Evangelist Dies After Throat Cancer Diagnosis & Bone Surgery
Reinhard Bonnke Dead: Top German Evangelist Dies Of Throat Cancer Today At Age 79
Top German Evangelist Dies After Throat Cancer Diagnosis & Bone Surgery
Evangelist Reinhard Bonnke, a man of grace who was used by God to bring millions of souls to Christ has died at the age of 79.
He passed away today Saturday the 7th of December 2019 surrounded by his family members.
What Killed Reinhard Bonnke – Cause Of Death Revealed
The top evangelist was diagnosed with Throat Cancer in October 2016, a condition he managed till the point of his death
The throat cancer diagnosis was first announced by Tiff Shuttsleworth on Twitter.
Pray for Evangelist Reinhard Bonnke. He was diagnosed with throat cancer. #healing pic.twitter.com/b4ca1R1uUw

— Tiff Shuttlesworth (@TiffShuttleswor) October 18, 2016
Last month, he announced to fans that he underwent Femur surgery and needed time to recover to be able to walk again, sadly, he died days after that announcement
His family didn't announce the exact cause of his death but it is widely believed that he died of the life threatening disease and other complications.
Here is how his family announced his death on Facebook.
The amazing man of God worked tirelessly for souls to be saved in Africa and all over the world.
He is survived by his wife Anni Suelze and three children.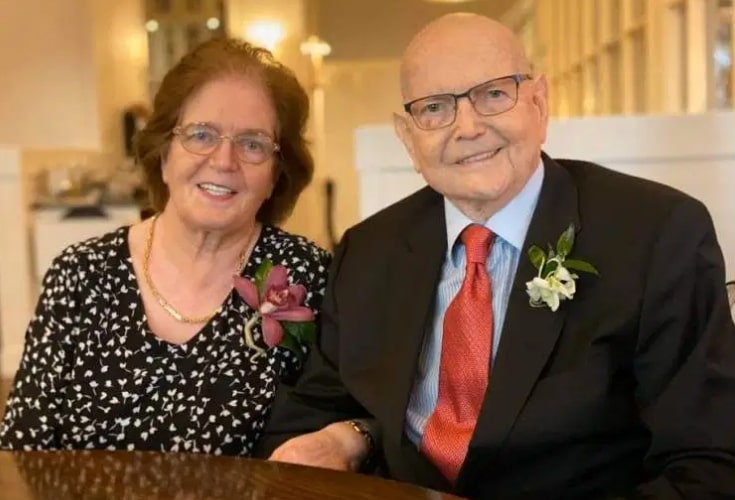 May his soul rest in perfect peace.