Crime News
Ritualists Kill 6 Women, Remove Their Breasts Clinically In Arigidi Akoko Ondo State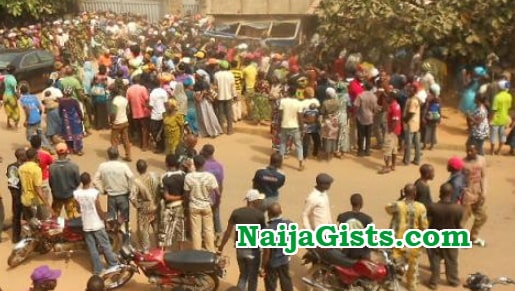 Ritualists Kill 6 Women, Remove Their Breasts Clinically In Arigidi Akoko Ondo State
By Damisi Ojo, The Nation
There is fear in Arigidi, Akoko Northeast local government area of Ondo State following incessant ritual killings in the community, the recent of which was that of an octogenarian, Mrs. Kojusola Mogaji of Imo Quarters, Arigidi-Akoko who was killed on Thursday night.

Her death made it number six women to be killed and their breasts removed clinically in the community in the last few weeks.

Two cases reportedly occurred opposite Ecobank, Ikare, one at Okeagbe Ikare ,another at Agbaluku Arigidi with the recent one at Imo Arigidi.

Sources said anxiety and fear had pervaded the community, as women are afraid of going to churches and mosques for morning prayer sessions.

Also, people are no more ready to open doors of their houses to anybody knocking for fear of being attacked.

The daughter of the deceased, Mrs Kehinde Adewumi, a local government official appealed to the police to unravel the sudden death of her mother.