Crime News
Russian Woman, Suicidal Mom Kills Daughter For Calling 911 In Renton Washington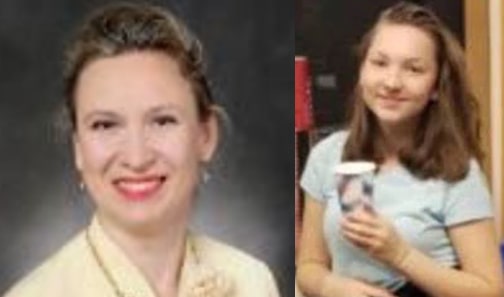 Russian Mom Shoots Daughter To Death For Calling 911 In Renton Washington During Unsupervised Home Visit
Meet Svetlana Lavrinenko Laurel, a Russian woman who killed her daughter in Renton suburb of Seattle, Washington on Tuesday.
The 52-year-old American woman of Russian descent reportedly killed her daughter for calling 911 on her after she tied up her husband and her entire family.
Michael Gulizia was awarded the custody of their kids after the couple separated.
Laurel who was told she could only make supervised visit with their kids broke the agreement and visited her husband home without supervision on Tuesday.
While her 14-year-old daughter was home, her son and her estranged hubby were not.
According to Seattle Times, when her husband and son suddenly returned home to find her, they were shocked.
She allegedly tied up the boy, jammed a sock into his mouth and threatened to shoot him.
When her husband tried to intervene, Laurel then used a stunt gun to weaken him before tying him up.
All of the above drama took place downstairs.
When her daughter who was upstairs got to know of what was happening, she quickly dialed 911 for police intervention.
Her only offence was that she called 911 on her mother who was suicidal at that time.
Sadly, she tied her up and shot her on the head.
According to ABC News, before the gun was fired, the dispatcher heard someone shout, "You called 911" and something that sounded like "blow your head off" .
Before police could reach the home, 14-year-old Natalie had died.
Although Laurel later shot her husband but she misfired.
Police intervened just as Michael Gulizia rammed her into the wall with his shoulder and grabbed the gun.
The heartless mother was charged with numerous crimes and could be sentenced to life in prison with no possibility of parole, the outlet states.
May God deliver us from mothers from hell.
How can she do such a thing to her own child.