Crime News
Tennessee Delivery Man Caught On Video Dropping Testicles In Customer's Food, Salsa Dip Arrested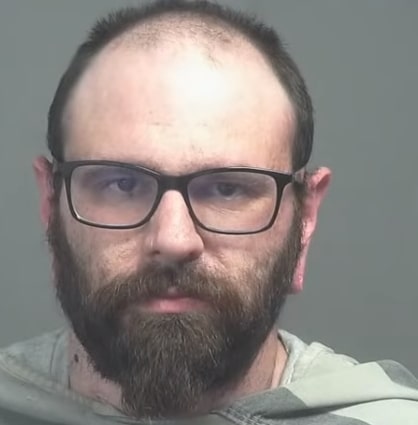 Howard Webb, Tennessee Delivery Man Caught Dropping Testicles In Customer's Food, Salsa Dip Arrested
A delivery man who was caught on camera dropping his testicles into customer's food has been arrested.
In a video that went viral last year, Howard Webb was filmed dropping his "T" into a Salsa container just as he was about to make a delivery.
Sadly, the delivery was made on the 12th of January 2018 on behalf of a local Mexican restaurant who contracted an online food delivery company.
According to police investigation, here is what Webb was caught saying in the viral video.
"'This is what you get when you give an 89-cent tip for an almost 30-minute drive".

When the Salsa hit his testicles, Webb is heard saying  "'Oh, oh, it feels good.

Webb produced a video showing Webb placing his testicles in a salsa container and (the driver) is heard laughing," – Police investigator Rod Fernandez wrote in the warrant.
He was arrested last week Friday for Felony charges and adulteration of food.
If convicted, he could face a 3 to 15 years prison term.
Dis one na real mad man…. yuck!