General
Uche Jombo Confirms She Married A Puerto Rican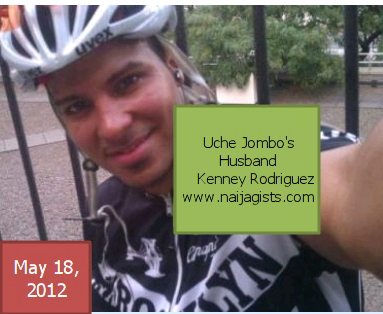 Uche Jombo's husband
May 18, 2012 – Uche Jumbo Confirms She Married A Puerto Rican
Talented Nollywood actress Uche Jombo (Jumbo) has finally confirmed her secret wedding to an America-based Puerto Rican man named Kenney Rodriguez.
This secret wedding took place last week's Wednesday, May 16, 2012.
Mrs Uche Rodriguez
Here is what the actress said in a recent chat interview
"Yes it's true, but I won't be revealing any other information for now. But I promise to give you a statement soon."
Another surprise wedding.
We wish you well Mrs Uche Rodriguez.