Crime News
Ugandan Man Smuggles Bundle Of 15 Itel Phones By Wrapping It Around Stomach
Ugandan Man Wraps 15 Itel Phones Around Body In Desperate Attempt To Smuggle Phones
Check out a smart hustler who was recently caught in Malaba, Uganda with 15 Itel phones he was trying smuggle into the country to sell.
The suspect identified as Aaron Kawombe from Mbale area of  Uganda reportedly bought the phones in Kenya and used a sellotape to wrap the phones around his body.
Sadly, the bubble burst during a random check by Ugandan Revenue Authority officers at a checkpoint in Malaba where he was arrested and whisked to IRA headquarter for investigation.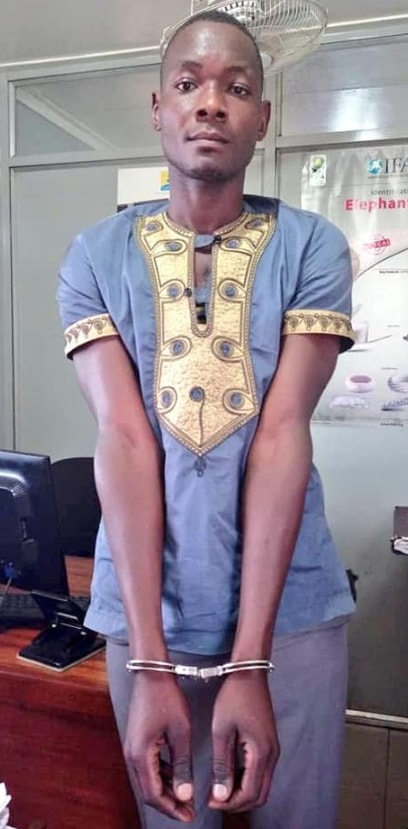 Since taxes are very high for small businesses in Uganda, young men like Kawombe use this means to earn extra income.
Such a poor man!.